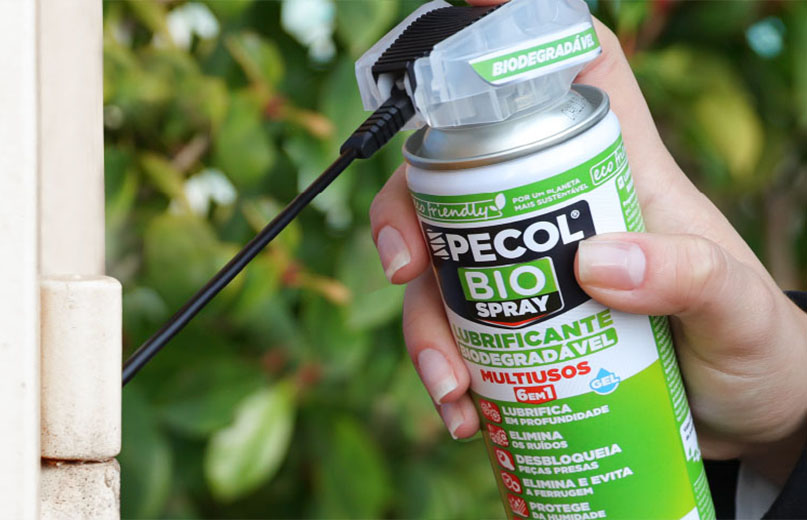 Pecol has developed the first biodegradable lubricant in Portugal!
100% environmentally friendly, Bio Spray is an innovative product on the market, suitable for industrial use or professional and domestic maintenance.
Bio Spray P55 is a lubricant with a gel formula and has a 100% synthetic ingredient. Due to its biodegradable formula, it has a reduced environmental impact and, therefore, allows full and safe use in any application or surface. With multiple uses and surprising results, this is a 6 in 1 multipurpose spray with unique characteristics: transparent, non-staining, odorless.
The product has a great penetrating power, elimination of corrosion, dirt and encrustation, lubrication and unlocking. This spray guarantees efficient protection against oxidation, humidity and atmospheric agents.
MAIN ADVANTAGES OF BIO SPRAY:
– Lubricates in depth
– Eliminates noise
– Unlock stuck parts
– Eliminates and prevents rust
– Protects from humidity
– Dissolves oils and fats
In this way, we contribute to a more sustainable, safe and healthy planet for everyone. Do we count on you to preserve the environment?
Get to know everything at biospray.pecol.eu.