A company for all
kind of applications!
Since 1983, our focus has been on developing and offering the best solutions and the most diverse products: cutting tools, power tools, hand tools, welding, screws, silicones, adhesive tapes, sprays, anchors and clamps, personal protective equipment, among many other products!
Keep up to date with what is happening in the universe of PECOL.
Constantly aware of the new reality that the world is going through, Pecol has its work focused on
Our products cover a diverse range of applications, such as: Carpentry, Iron and Stainless Locksmiths, Civil Construction, Installers, Aluminum Frames, Plasterboard, Maintenance and Metallic Structures; which allows us to be in the market in a different way.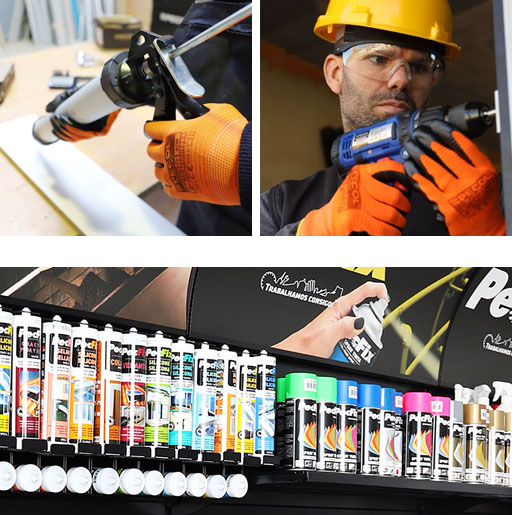 Be our partner!
We develop specific products for the industry and retail sectors, so that we can contribute to improve the daily performance of our customers.

Quality Products for Professionals

Multiple Solutions for your store
We are the leading company in Fixing Systems and, therefore, our focus is always on the total satisfaction of our customers, offering quick answers and guaranteeing continuous and quality work.
There are more than 25.000 customers who trust us!