Sustainability
At pecol, we work daily to ensure a better tomorrow!
At Pecol, we work daily to ensure a better tomorrow. We want to be a reference when it comes to environmentally practices. Practices that satisfy our employees and protect future generations. To this end, we govern our daily actions with a focus on sustainable initiatives, practices and attitudes that transform the way we look at the environment.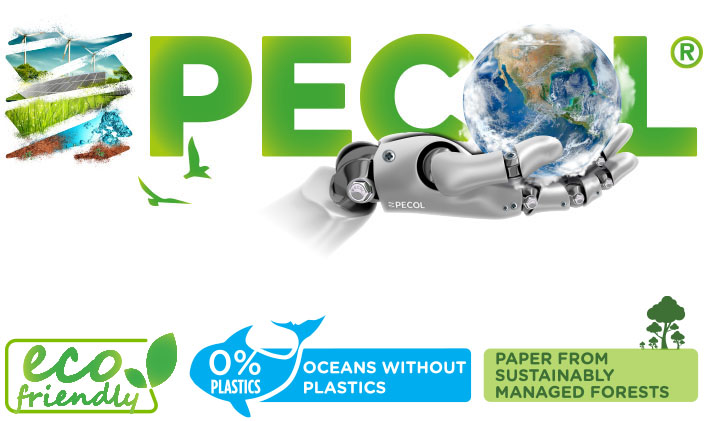 Environmentally Practices
What we Do?
Our corporate values are supported by sustainable behaviors and practices, from the way we do waste separation, to the reuse of oils or the development of sustainable products.
Wastewater Treatment
22,360m3 were treated in 2019 (wastewater resulting from production processes is sent to the WWTP, separately and according to their chemical composition.
Solar Panels
More than 3500 photovoltaic panels (with 24 photovoltaic inverters covering an area of ​​10,000 m2).
Industrial Oils
Recycling and reuse of industrial oils.
Use of Rainwater
Rainwater is distilled and used to supply the fire network deposit and to wash the photovoltaic panels.
Electric Fleet
We have 8 electric vehicles, as well as 8 electric charging points (6 at the Águeda industrial park, 1 at the Braga branch and 1 at the Alverca branch).
Eco-Friendly Products
We develop products, such as footwear and sprays, with 100% environmentally friendly materials.
More Sustainable Packaging
Introduction of the ecobox pallet (in 2020, 200TON less wood and 5TON less plastic film are expected) and the introduction of cardboard blisters (in 2020, 10TON less PVC plastic is expected).
Waste Sorting
company, to promote the recycling of waste.
Cardboard Treatment
In 2019, 156TON recycled.
Use of Glass Water
Glass bottles were delivered to all employees to end the use of plastic cups.
For a more sustainable Planet for everyone!